Amenities
You'll find everything you need for a perfect getaway at Dakotah Meadows.
Sparkling Clean Showers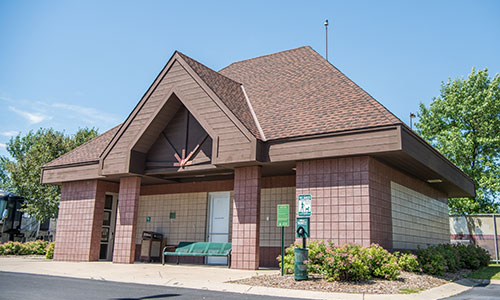 Showers and restrooms are available for our guests. Three facilities are conveniently located and are accessible 24 hours a day with guest-only key cards.
Keycards are available for purchase in the office during business hours.
Keycards require a $5 cash deposit. $3 cash is refunded when keycard is returned.