Amenities
You'll find everything you need for a perfect getaway at Dakotah Meadows.
Self-Serve Fuel Station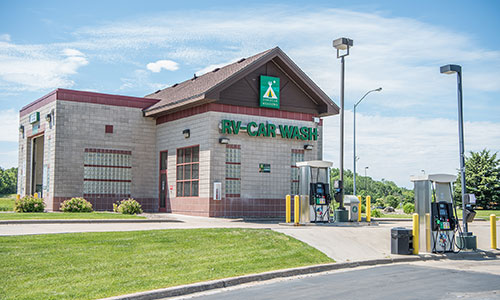 87 UNLEADED | 89 OCTANE | 92 PREMIUM | DIESEL
NON-OXY PREMIUM GASOLINES
Self-serve fuel dispensers are conveniently located next to our Self-Serve RV Wash, featuring regular unleaded, premium unleaded, and diesel fuel. Available 24 hours a day with pay-at-the-pump credit card feature.