Amenities
You'll find everything you need for a perfect getaway at Dakotah Meadows.
Self-Serve RV Wash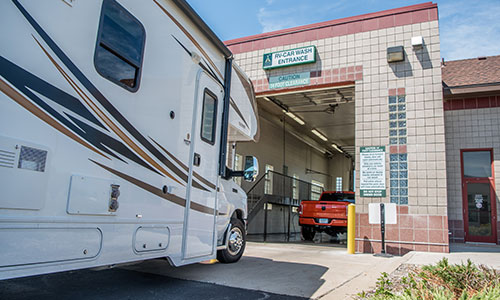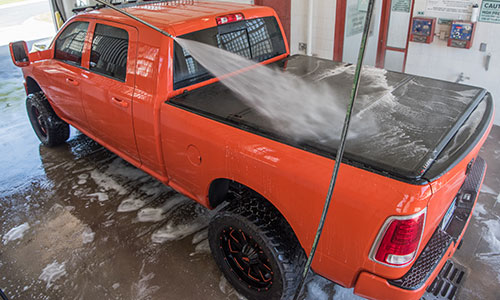 A one-of-a-kind, super-sized RV wash that can hold the biggest RV, buses, and large vehicles. Our wash bay is long enough for a truck pulling a boat or trailer. This outstanding facility boasts a catwalk to make cleaning any size vehicle easy. The RV Wash is open during park hours. Tokens are available in the Headquarters building or vending machine inside the RV wash.
OPEN TO THE PUBLIC!!!
Clearance: 14' high, 12' wide, 52' long.
Tokens are $1 each, 1 token = 2 minutes of wash time, 3 tokens required to start wash box.
Wash closes when temperature falls below 15 degrees.
Wash closes occasionally for maintenance (please understand this is something we cannot control).