Attractions
Located next to Mystic Lake Casino Hotel and many of the Twin Cities most popular entertainment, shopping, and family-fun destinations.
Hoċokata Ti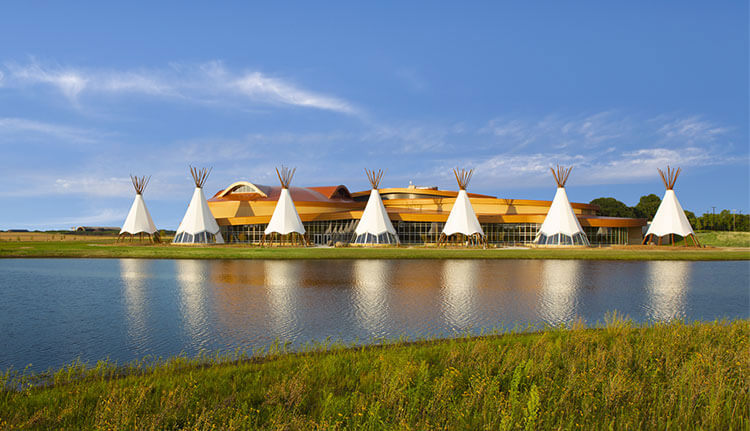 Hoċokata Ti's 3,805-square-foot public exhibit, called Mdewakanton: Dwellers of the Spirit Lake, provides visitors with a cultural experience that enhances their knowledge and understanding of the Mdewakanton Dakota people and their history. Tours are offered to guests, where an assortment of Dakota Sioux artifacts can be viewed in the public gallery.
The Hoċokata Ti gift shop features a variety of Native-made art, books, music, beaded and quilled items, and craft supplies that build upon the cultural center's mission to educate visitors about the Dakota people. The gift shop also shares its space with the SMSC library, so guests should be mindful of those around them.